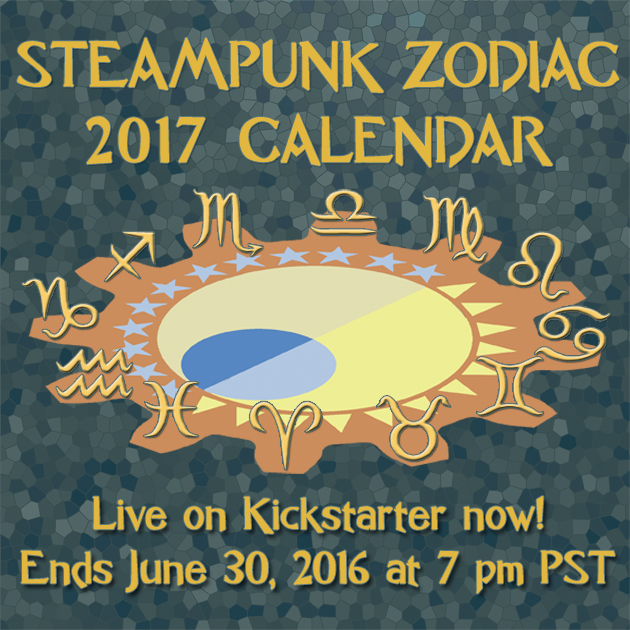 I'll be at Clockwork Alchemy held at the Double Tree in San Jose, CA from May 27th to 30th. I'm sharing the space with Bobcat Publishing at booth #36 in the Artist's Bazaar. We'll be there with our steampunk themed art and more! We're participating in a convention scavenger hunt sponsored by the Sacramento Steampunk Society. Stop by for a map stamp, lovely conversation, and a chance to win a prize from the Society.
I launched the Steampunk Zodiac 2017 Calendar today! If you're coming to Clockwork Alchemy and show me your pledge at the booth, I'll give you an extra gift as a thank you for your early support. I will have some of originals from the calendar on display.
I will have a few more manga and/or drawing classes for kids or teens confirmed soon for July.